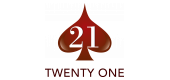 Resident Reviews
|Recommended: YesGreat — The great staffing dept all around..as well as the maintenance crew
|Recommended: YesI really like the property. — This is a very nice apartment. It's so close to campus and easy to get around.
|Recommended: YesCool — Its nice
|Recommended: YesI think it was very good. — I would say that it's a good life experience that teaches you how to be ready to become an adult and live on your own.
|Recommended: YesAmazing — Awesome
|Recommended: YesGood — Good place to live
|Recommended: Yes
It feels like home, aside from the staff. — I mostly enjoyed living here. There were times when I struggled to find parking and the office staff was rude, but I liked this complex. My room was spacious and clean, and I had a good time.
Hi Shuchi! Thank you so much for taking the time to leave an honest review for us. We strive to provide a positive experience for every resident. I am sorry to hear that you did not have this experience with our staff. I would like to hear more about your experience so that we can get better. If you would like to talk further about your experience please email lm@21apartments.com. Thanks so much - Julia Langford, Leasing Manager
|Recommended: NoNeeds a major update — My stay here was a little below average I feel like there were many problems that I experience that could've been solve before I move in. I feel that the apartment should do an inspection on a living area before you have people moving even if there are people already living there to make sure it is adequate enough to have new residents moving in there. For instance my roommate had the entire pantry filled to the brim with boxes from online shopping and still do this day those boxes sit there even though I have made several calls to try to solve this issue. When I move in there were many appliance that didn't work such as the dishwasher, the refrigerator did not have a light, and the microwave was on its last leg. Also when moving the apartment as a whole had a spider problem. Another thing is that it felt as if my apartment was pest galore ranging from mice ants spiders flies and gnats and the thing is my roommates and I were not dirty people. These things would be fine if there was a appropriate maintenance response to the issues but that seem to be a hit or a miss. For example for my ant issue it literally took a month before someone came in a sprayed and I literally had to call every week to remind them but the mouse issue was solved in the same week. All in all the price and closeness to campus was why I choose this place which was meet very well but those benefits did not outweigh the other problems which is why I will not be renewing my lease.
|Recommended: YesThroughout my duration of staying at 21 apartments, there hasn't been any major issues regarding the apartment as well as my roommates nor neighbors. — The apartment complex is mostly populated, yet quiet.
|Recommended: Yes
So , so good — Chill area , really convenient for getting to and from campus and work for me.
Hi Chandler! Thank you for taking the time to leave us an honest review. Please let us know what we can do to improve your experience to 5 stars. Please email me with your suggestions Thank you, Julia Langford, Leasing Manager
|Recommended: Yes
A great place to stay for a college student — It's a really nice experience so far. The staff has been able to answer all of my questions, and I have had no issues with maintenance. There is a bit of noise from the upstairs apartment, but it's not that much of an issue.
Hi Maxwell, thank you so much for taking the time to leave us honest feedback. We value our resident's opinions. If the noise is still an issue from your upstairs neighbors, please let us know and we can work towards getting this fixed for you. Please remember that any time you have an issue with noise you can call our office after hours to be connected with the on-site courtesy officer.
|Recommended: Yes
Close to campus and pretty nice — I enjoy living in a townhome and being close to campus. The pool is a nice feature as well as the gym.
Hey Kaitlyn! Thank you so much for leaving us a review. We are so glad to hear you are enjoying living in your townhome. Keep in mind that any friend that you refer gives you a $100 rent credit :)
|Recommended: Yes
The property is great for any college student or person — I would tell them this is where you need to live. The office personnel is amazing and will work with you no matter the circumstance. All utilities included in the rent each money is a huge positive, and I would tell anyone looking for a place to stay in Starkville to look at 21 apartments.
Hey Michael, Thank you so much for taking time to leave us a review. We love hearing positive feedback from our residents and are glad to hear you are enjoying living here. Keep in mind that any friend you refer to live here will get you a $100 rent credit!
|Recommended: Yes
It's good for first time renters. — It's small but comfortable and affordable .
Hey Sonja!! Thank you for your honest feedback about your living experience at 21 Apartments. We apologize that the size is smaller than what was originally expected but are thrilled that you are happy here with your living arrangements. We do have other floor plans available that are larger if you are ever interested in a transfer. Please let us know how we can better serve you. Thanks for being an awesome resident. -Thanks, 21 Apts Management Team